As the automotive industry shifts toward electric vehicles, many people are asking questions like, "How do I charge an electric car?" or "Where can I charge my electric car in Oregon?" Fortunately, the team at our Hyundai dealer near Ashland has the answers you need. Our dealership offers EV charging stations that Hyundai drivers can use when necessary. Reach out to the Hyundai Medford team to learn more about owning an electric vehicle and what to expect when searching for a nearby EV charging station.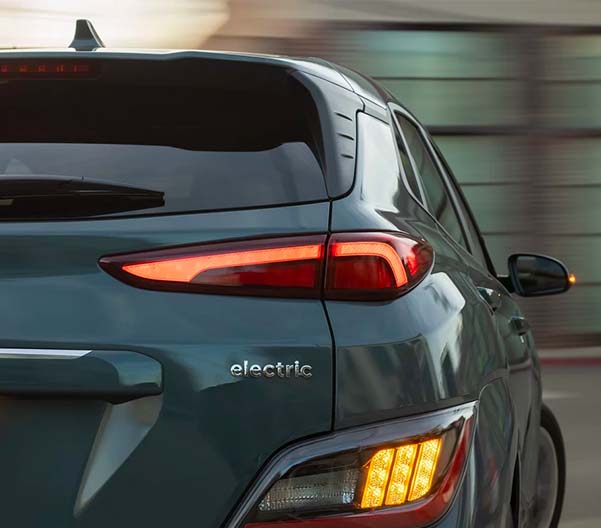 Hyundai EV Charger Near Me
When it comes to charging your Hyundai electric vehicle, there are multiple convenient options. Installing a home EV charger ensures that your vehicle is always ready to go, and our Hyundai dealer in Medford can help you purchase the right charger for your needs. However, if you find yourself on the road and in need of a charge, there are thousands of public EV charging stations available nationwide. At Hyundai Medford, we're committed to assisting you with any questions you may have about EV charging, electric vehicle benefits and available incentives.
What Are the Different Levels of EV Chargers?
Understanding the different levels of EV chargers is essential for electric vehicle owners. Each level offers unique charging capabilities and speeds, designed to cater to various charging needs and situations.
Level 1 EV chargers are ideal for home or workplace use, providing a slow but steady charge. Level 1 chargers are a suitable option for overnight charging or for those who have a shorter daily commute.
Level 2 EV chargers offer a significant improvement in charging speed compared to Level 1 chargers. Capable of fully charging a vehicle in just 6 to 12 hours, Level 2 chargers can be used both at home and at public charging stations.
For those in need of a quick charge, Level 3 chargers are the fastest electric car charging equipment available on the market. These chargers can provide up to 80 miles of range in just 20 minutes, ensuring minimal downtime for your electric vehicle. This rapid charging option is perfect for long road trips or when time is of the essence.
By familiarizing yourself with the different levels of EV chargers, you can make informed decisions about which charging options best suit your needs, ensuring a seamless and efficient electric vehicle experience.
New Hyundai EVs for Sale Nearby
At Hyundai Medford, we not only provide EV charging solutions, but also offer an impressive lineup of Hyundai electric vehicles. Whether you're interested in the new Hyundai Kona Electric or electric IONIQ 5 near Ashland, our knowledgeable staff can assist you with all your EV needs. We can guide you through the process of selecting the perfect Hyundai EV and provide you with information on available charging options, including home and public charging stations.
Visit us today to explore our Hyundai electric vehicle lineup, to use a local EV charger and experience the future of driving. Contact Hyundai Medford now if you have any questions!